SEVENTEEN Unveils Self-Produced Photo Album 'GOING'
Group SEVENTEEN made a surprise release of the magazine "GOING" photo shoot.

SEVENTEEN drew attention from many people by unveiling the pre-sale schedule with the back cover of the magazine "GOING" on its official SNS on the afternoon of the 1st.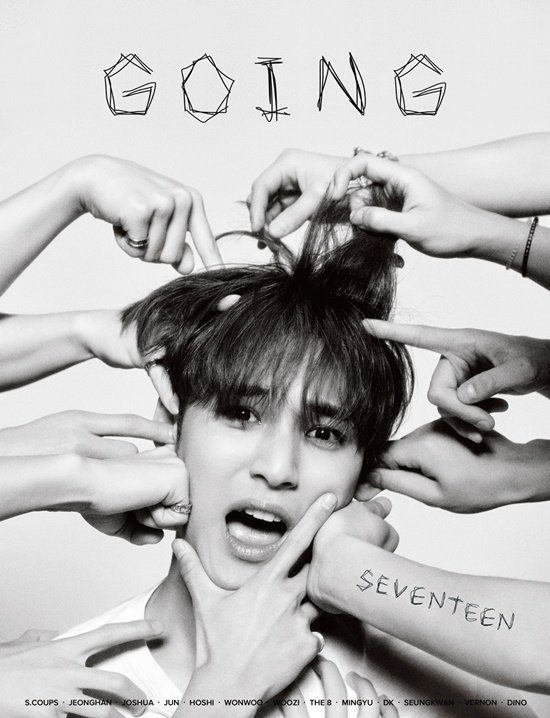 The magazine 'GOING' was part of a project for SEVENTEEN's own content 'GOING SEVENTEEN 2020'. It is a "self-produced" pictorial created by the members in general, from filming to design, editing, and styling, as well as member Mingyu's idea and performance as a host.
The back cover of the magazine "GOING," which was highly anticipated just by the news of the release, was decorated by Mingyu, who is in charge of the project's general editor. The black and white back cover, which doubles the atmosphere, added Mingyu's playful expression and the members' pleasant hand gestures, which made us look forward to various cuts and stories in the magazine.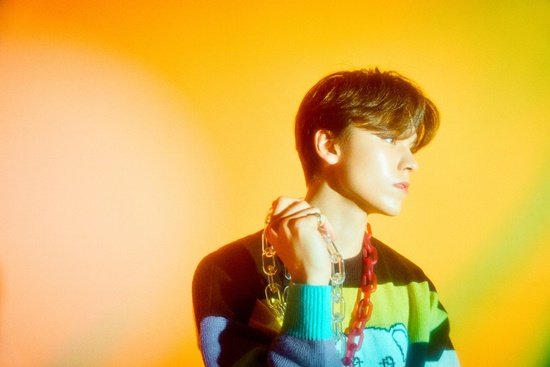 On the 2nd, individual cuts of members S.Coups, Joshua, Wonwoo and Vernon were released sequentially to further warm up the atmosphere. The members completed the pictorial more perfectly with cuts that emphasized each style and feeling, drawing explosive responses from fans, and showed off SEVENTEEN's unique sense by boasting high quality despite being "self-produced."


In particular, SEVENTEEN said it would donate some of the profits from its own magazine "GOING" and continue its good influence. As a result, pre-sales will be carried out through the fan commerce platform "Weverse Shop" from the 15th to February 21st, and details can be found through "Weverse Shop."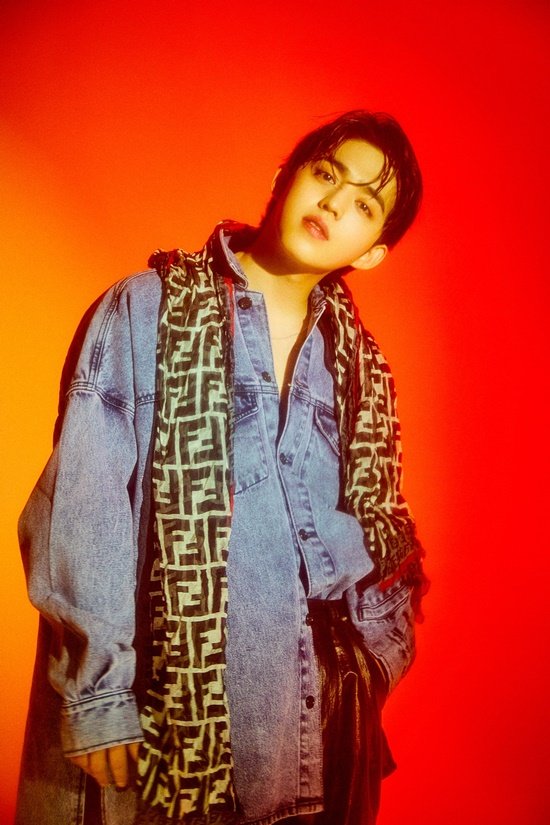 SEVENTEEN, which has established itself as an icon of self-production by accumulating solid narrative from the album, is planning to continue its high-profile success in 2021, surprising everyone with unlimited growth by challenging the new genre of pictorial production.
In addition, "GOING SEVENTEEN 2020," which wrapped up its year-long journey with the end of the 18th of last month, presented a new paradigm for K-POP artists' own content, forming a solid mania through word of mouth, surpassing 100 million views, YouTube's popularity ranking, and real-time search words.


SEVENTEEN is planning to release new contents after reorganization on March 3.